LeapSecond.com :: Museum
---
Stanford Research FS700 Loran-C Frequency Standard
---
Typical Long-Term Stability
Stability to Tau 400k (1.6 million seconds of data)
Lucky, but atypical data point for tau 400k
Older plots at tau 100k:
The FS700 reaches about 5x10-13 at a day.
Comparison with GPS
Given 200k seconds each of Loran-C (FS 700) and GPS (HP 58503B) normalized phase data, here are similar scale (+/- 250 ns) plots for both: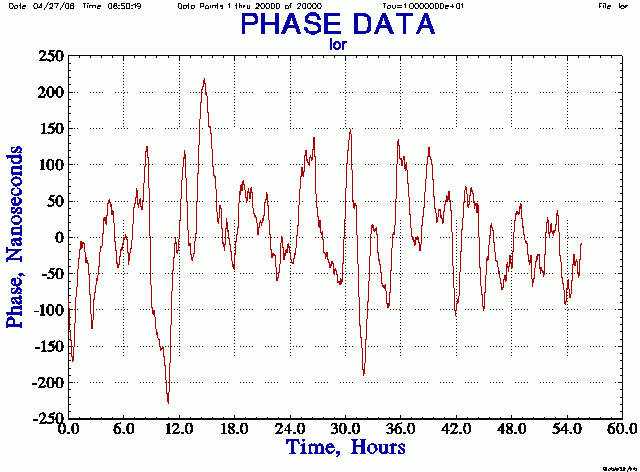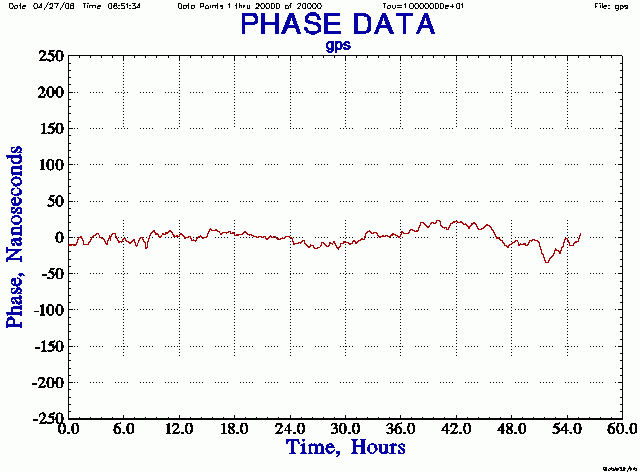 Peak to peak noise is
RMS noise is
ADEV at tau 12 hours is
Older plots at tau 40k:
Older plots at tau 20k:
Conclusion:
---
Return to LeapSecond.com home page.
Comments/questions to tvb.