May 2007
With the release of Pirates of the Caribbean III this month, Keith Richards and Johnny Depp are on the cover of Rolling Stone Magazine. Notice the watch on Keith's right hand (the one with his silver skull ring), and also the watch on his left hand (the one with the handcuffs). Does he always wear two wrist watches or was this just a prop for the pirate photo shoot.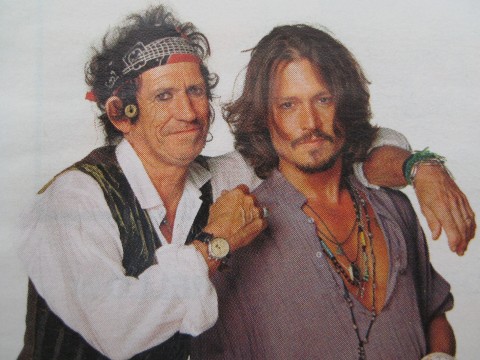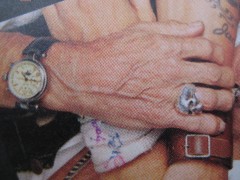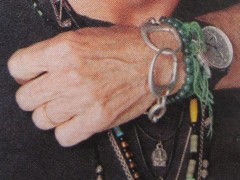 See: Keith Richards, Johnny Depp.
Color slide from 1982, on a round-the-world backpacking trip, back when I wore two wrist-watches (digital for UTC, analog for local time). A time nut for 50 years...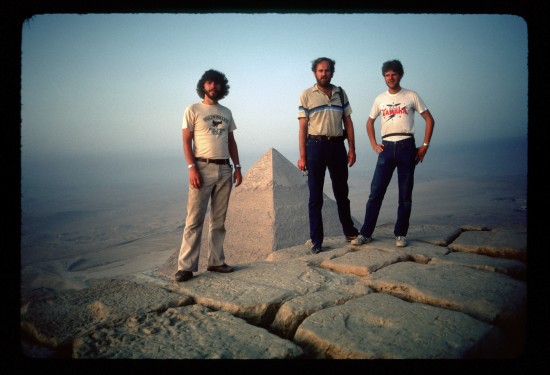 Yes, that's Bullwinkle's Pizza (Juneau, AK). Another shirt I brought was Blue Marlin Pizza (Fairbanks, AK).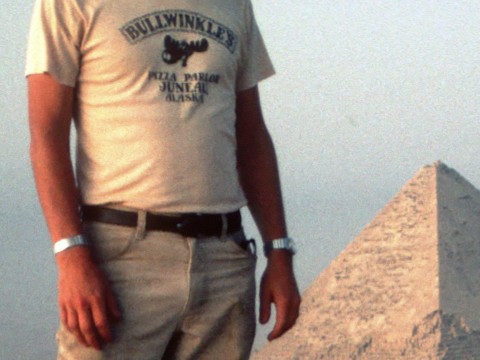 Here's another one; my Bell Labs UNIX / AT&T "reach out and touch someone" shirt.
The Seiko analog green dial quartz watch on my left wrist was for local time as we traveled. The Seiko digital LCD quartz watch on my right wrist was UTC. Easy to remember: Local/left, Right/right.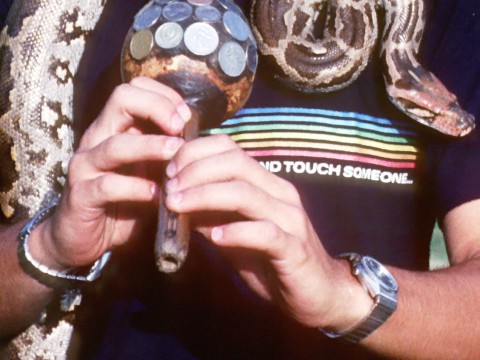 /tvb